What is Natural Gas Analysis?
Natural gas technical analysis is a form of gas chromatography that is used to determine the composition of natural gas and calculate its energy content. The energy content determines how valuable the gas is. In places like the United States, energy content is measured in BTUs. The higher the BTU, the pricier the fuel is.
Natural gas analyzers can process various types of gasses in various stages. This includes gaseous form of natural gas or in liquid state when it comes to liquefied natural gas.
Need more information?
Contact Us Today
Applications of Natural Gas Analyzers
Natural gas analysis is vital for the daily operations of various industries. This includes mainly the following:
Automotive industry.

Natural gas analysis

is widely used in the research and development for sustainable energy systems.

Petrochemical industry. This industry relies on CO2 analysis and separation from other gasses on a daily basis.
Separation System
's
Natural Gas Technical Analysis
Solution
Separation Systems natural gas analyzer (NGA) is designed and optimized for the analysis of various types of gas, including:
Natural gas

Liquefied natural gas

Natural gas liquids 

Comparable sample types 
This NGA is fully compliant with all industry standard methodologies. The system is configured to analyze O2, N2, CH4, CO2, H2S and hydrocarbons up to C20 (in extended mode). Furthermore, it can analyze gas or liquid samples from ambient pressure up to 1100 psi.
At Separation Systems Inc, we utilize the Agilent 7890B GC. We also include automated valves, micro packed and capillary columns. Additionally, we include TCD, FID, and data acquisition systems along with our Natural Gas Expert™ software. These components allow to perform all of the required calculations and generate a report.
Natural Gas Analysis
Report
As part of the report, the TCD and FID signals are combined to produce a single chromatogram, which is labeled along with the following information:
Specific gravity

Gas composition in mol %, vol%, weight %

Water saturated or dry BTU values

Gallons of liquid / million cubic feet (GPM)

Compressibility factor

WOBBE Index

BTU dry or wet and BTU gross or net

BTU/cu ft., BTU/lb. and BTU/gal-liquid

BTU based on individual water analysis

% carbon distribution from C6 to C15
Methods Supported
Our natural gas technical analysis system supports the following methods:
GPA 2261, 2165, 2186, 2286

ASTM D-1946, D 2163, D-2597
Operation parameters are established and tested at the factory with the instrumental method pre-loaded. Once the natural gas technical analysis system has been installed and the performance verified, samples can be processed immediately.
Why Choose
Separation Systems
Inc?
At Separation Systems Inc, we pride ourselves in being gas chromatography experts. We develop solutions for a variety of industries and provide only the highest-quality analyzers and software. When it comes to natural gas analysis, at Separation Systems, we use the state-of-the-art gas chromatograph Agilent 7890B.
Our team is made up of the most experienced and prepared members in the gas chromatography industry. Additionally, we look to provide excellent customer service and support before, during, and after the purchase.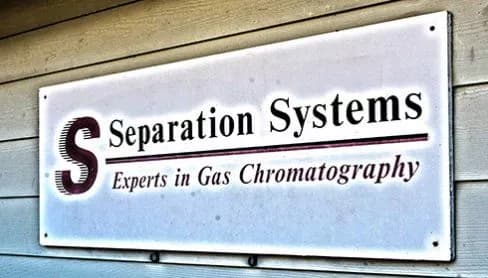 Contact Our
Gas Chromatography
Specialist
For more information about Natural Gas Analysis, give us a call at +1 800-340-3302 (US). International clients can contact us at +1 850-932-1433 x11. Get in touch with us today and talk to a specialist from Separation Systems Inc.